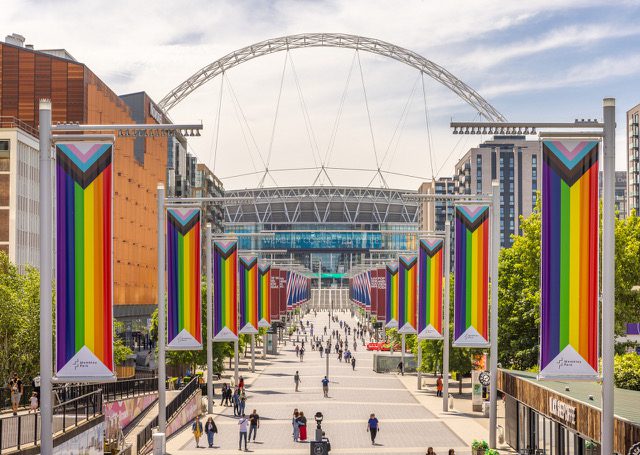 08.01.2023
The Metropolitan Police attempt to intimidate a man over his criticism of LGBT propaganda.
James Goddard received a letter from the MET on the 19th of December 2022, asking him to attend a 'voluntary' interview to discuss his criticism over LGBT flags smothering Wembley Way.
In the letter, the Metropolitan Police stated that because James made comments about the "rainbow flags" which represent the LGBT community, it could be classified as "grossly offensive". They tried intimidating him claiming that the comments were in contravention of Section 127 of the Malicious Communications Act 2003.
Thought crimes are now being pursued by the MET whilst serious offences such as rapes and assaults are ignored. Freedom of speech and expression now seem to be non-existent in the UK.
James was asked to attend a voluntary interview in early January for a tweet. That's right, he was asked to attend an interview at the police station for airing his own opinion.
The MET ended the letter with a warning that if he didnt respond within ten days then an evidential case may be submitted for consideration of prosecution.
The tweet which was posted on the 4th of August is no longer available due to James having his account suspended on Twitter.
This is a blatant abuse of power and a direct attempt at trying to silence James over his criticisms of the LGBT cult. Anyone who truly believes in free speech in this country should be outraged over this.
James should receive public support on this matter. Many mainstream political commentators have already spoken out on this issue and I would expect many more to over the next few days.