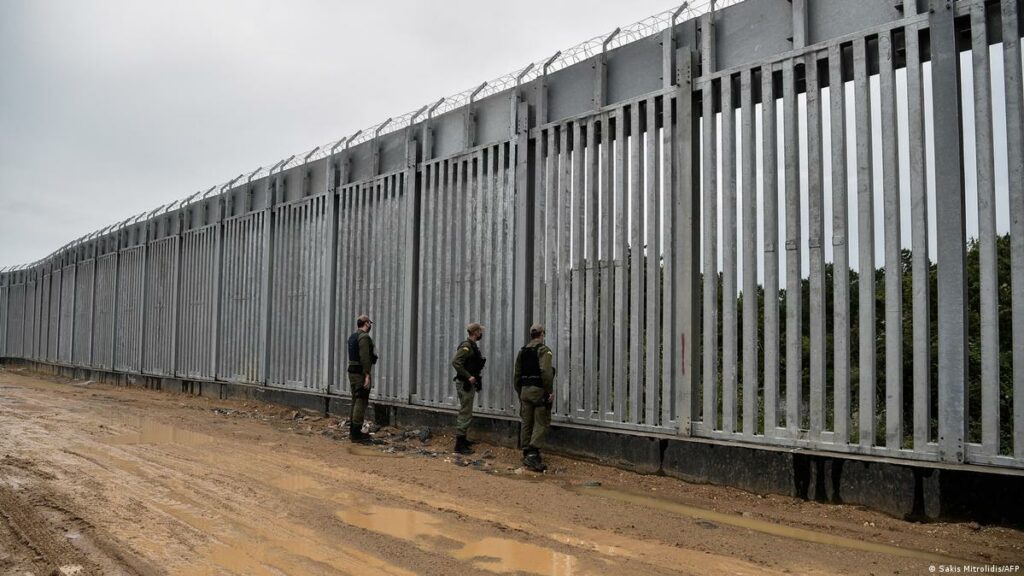 24.01.2023
Greek authorities prevented 260,000 illegal immigrants from entering the country last year.
Illegal immigrants were blocked from entering the country via the Turkish border last year.
During a visit to Greece by several ambassadors from the European Union and the United Kingdom, Greece's Citizens' Protection Minister Takis Theodorikakos escorted officials to Greece's border wall with Turkey. Greek border protection is currently under a massive expansion due to the huge influx of illegals flooding through from Turkey.
The Greek minister insisted more cooperation and assistance were required from Western EU member states to ease the pressure being applied on the countries tasked with protecting the EU's external border.
Takis Theodorikakos said:
"The task (of protecting the border) needs the support of European public opinion, the European Union itself, and its constituent members individually… It is our steadfast position that member states of first reception cannot be (the illegal immigrants) only European destinations".
Roughly 1,500 people smugglers were also arrested by Greek authorities in 2022. Yet that still doesn't scratch the surface of the sheer scale of people smuggling occurring throughout Europe.
Frontex is expected to deploy an additional 400 border guards to the Greek-Turkish border later this year, taking the total number of border guards on the ground to almost 2,200.
The 37.5-kilometer-long border wall built by the Greek government is desired to be extended along the Maritza River border with Turkey by an additional 35 kilometers by Summer 2023.