Italy will allow Ocean Viking To Dock and Disembark 113 Illegal Immigrants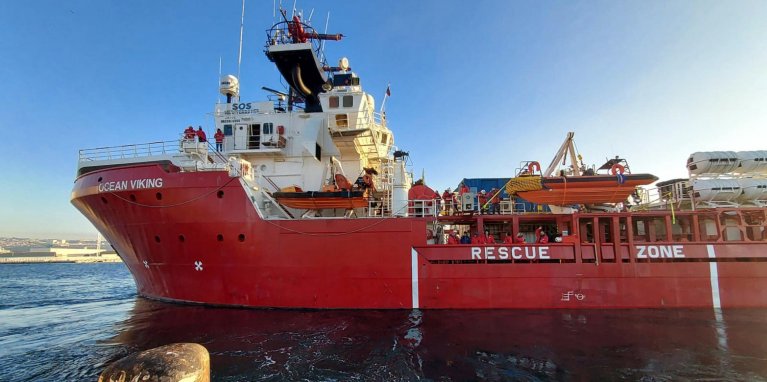 Italy will allow the NGO ship Ocean Viking to dock at an Italian port and disembark 113 illegal immigrants picked up from the Mediterranean, according to French NGOs.
The NGO vessel, run by SOS Mediterranee, was at the centre of a standoff between France and Italy in November when Italy's new government under Prime Minister Giorgia Meloni blocked access to its ports.
The 230 illegal immigrants on board at the time were eventually allowed to disembark in France after spending a couple of weeks at sea – heightening tensions between the two countries.
On Tuesday, SOS Mediterranee said the ship had been permitted to dock at the port of Ravenna in northeastern Italy.
The illegal immigrants on board the NGO ship were picked up on Monday in waters close to Libya, as the boat carried on its trafficking operation since docking in France last month.
These NGO vessels are not a one-off, there are now numerous different trafficking operations posing as charities operating within the Mediterranean.