13.01.2023
The number of illegal immigrants that arrived in Italy increased by more than 50% since Meloni became Prime Minister.
Giorgia Meloni was hailed by many as the new right-wing leader Italy needed, however, it turns out she's just another fraud, similar to that of Boris Johnson in the UK.
Meloni said her government wanted to "stop illegal departures and break up human trafficking" notably by preventing departures from Libya.
She insisted it was time to stop traffickers "being the ones who decide who gets in," while her new interior minister said he 'may' block NGO vessels from bringing illegal immigrants to Italy that they claim they've rescued.
During Italy's new Prime Minister's first two full months in office (November & December), almost 20,000 illegal immigrants arrived by boat. In the same time period from the previous year, it was recorded that 12,600 illegal immigrants arrived by boat.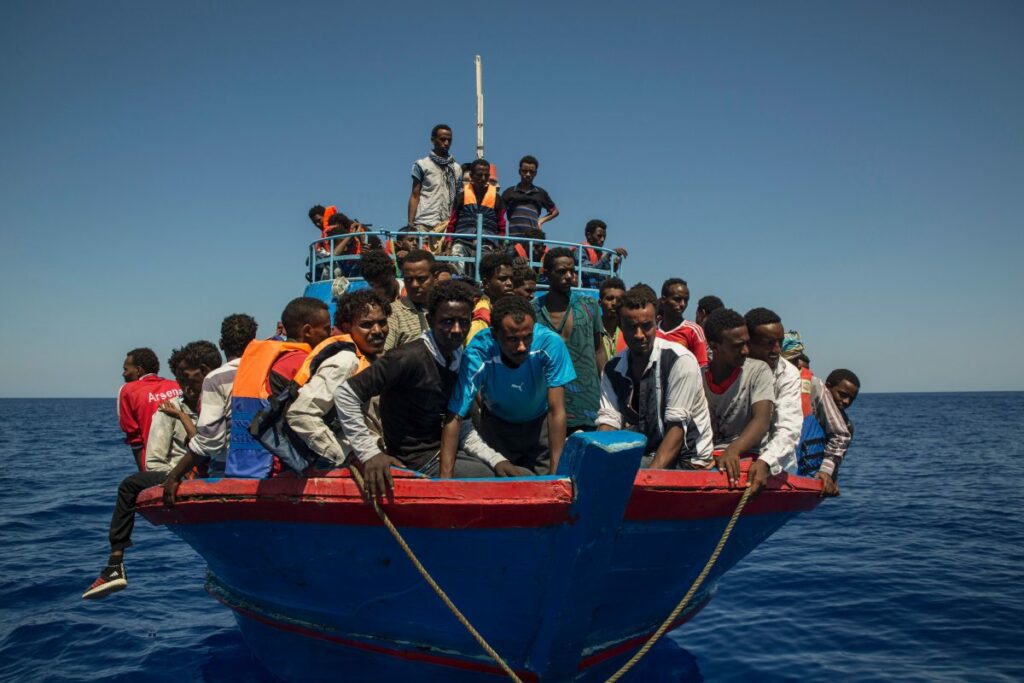 Meloni has also allowed various NGO vessels to dock and disembark illegal immigrants that they helped cross the Mediterranean. Which is a direct contradiction to what she promised to stop before becoming elected.
The Geo Barents, a 'search-and-rescue' NGO vessel operated by Doctors Without Frontiers (MSF), docked in Ancona on Thursday the 12th of January. They dropped off 73 illegal immigrants they claimed to have rescued in waters just off Libya.
It is the second NGO vessel to dock this week after the Ocean Viking operated by the SOS MEDITERRANEE landed there on Tuesday the 10th of January with 37 illegal immigrants on board.
There is no integrity left among European politicians. They all get elected on a promise of stopping or at the very least reducing legal and illegal immigration. Every single time they back down at the first hurdle and allow the invasion of Europe to continue.
To put it bluntly, they're not politicians, they're collaborators.