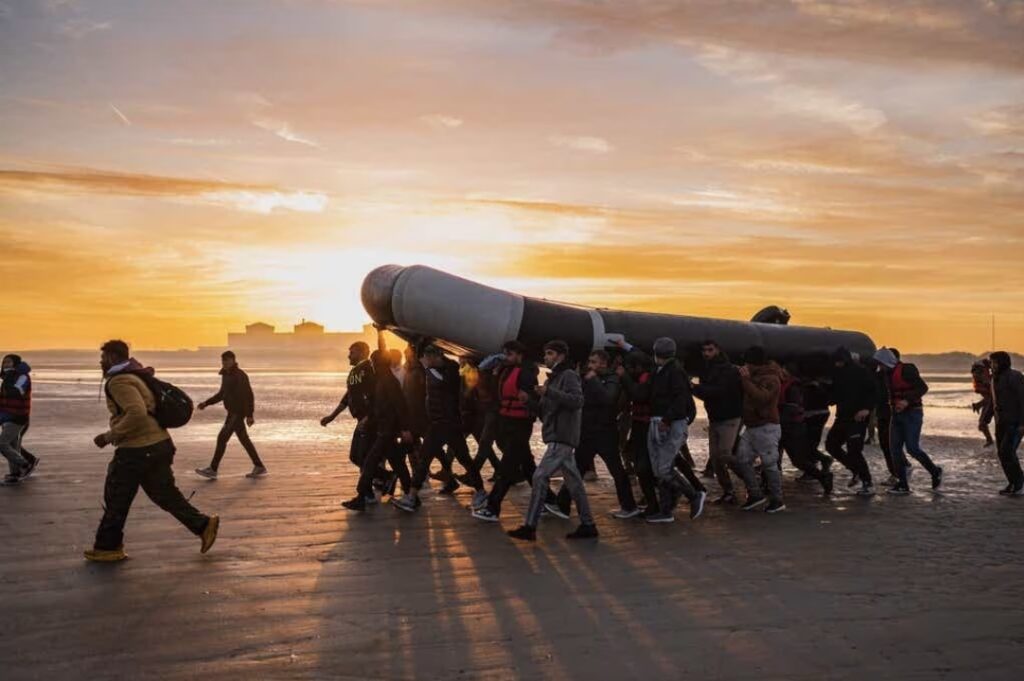 02.01.2023
UK Border Force Officers have begun patrolling French beaches alongside the French authorities, but only to 'observe'.
The mainstream media are reporting today that the UK Border Force officers have begun patrolling French beaches alongside local personnel for the first time in a bid to halt the flow of illegal immigrants crossing the English Channel.
Home Office statement:
"Our work with the French is vital to tackling the unacceptable rise in dangerous Channel crossings and we are committed to building on our close co-operation to date"
"The new agreement will significantly increase the number of French gendarmes patrolling the beaches in northern France and ensure UK and French officers are working hand in hand to stop people smugglers."
This will achieve nothing. Crossings will not be halted. If any smugglers are caught, the French officials only puncture or confiscate the dinghy
⁃ No one is arrested or detained
⁃ No one's immigration status is checked
Both the smugglers & the illegals are allowed to flee the beach and they come back and try again until they are successful in launching the dinghy.
On the 8th of October 2022, French police intercepted a gang of smugglers and illegals in the sand dunes at Dunkirk heading for the beach. The French authorities send them on their way. No arrests & no immigration status checks.
The same smuggling gang posted a video on the 9th of October 2022 boasting that they had successfully got the group of illegals intercepted the day before across The Channel.
Why aren't our government demanding immigration checks are made on these people? The vast majority will be in France illegally so the French should be detaining them and giving them the option of claiming asylum in France (if they qualify) or deporting them. But it's much easier for the French to leave them free so they can dump their unwanted guests onto us & our government allows this!
Nothing will change this year. The invasion from France will continue. The 'conservative' government will continue to lie and only provide unworkable and ineffective policies as the solution.
Ask yourself why the government won't tackle this issue should there still be any of you thinking of giving them your vote at the next election – THEY ARE A PRO-IMMIGRATION, OPEN BORDERS PARTY.