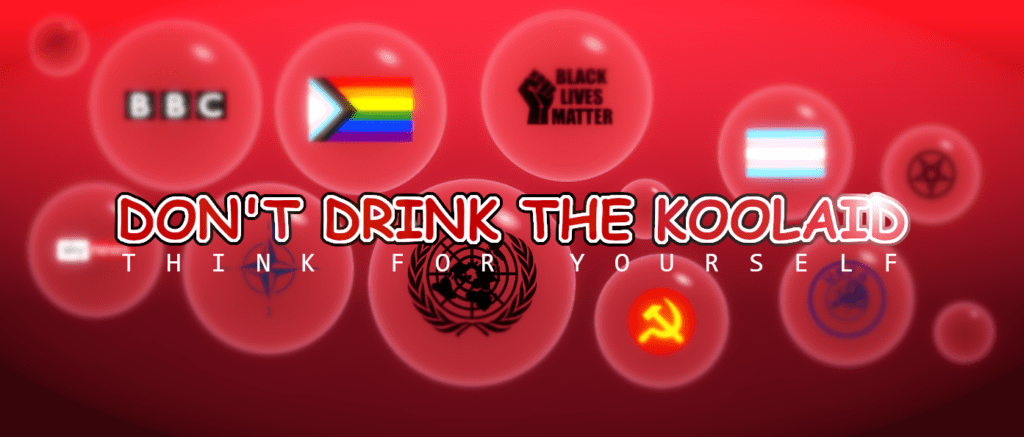 Observations For 'Don't Drink The Kool Aid' Newsletter January 2023
Covid Lockdowns/Immigration
One million immigrant visas were issued in the 12 months spanning 2020-2021 – this coincides with the period during which the UK was being subjected to a series of lockdowns. While the British people were confined to their homes under penalty for non-compliance, people continued to arrive from Covid hotspots like China, South Africa and Brazil. Unbelievably, flights continued to land at all our major airports, with sometimes minimal or no checks, despite repeated calls for the introduction of testing measures for arrivals.
At the time, one traveller complained: "On Christmas Eve I walked through Heathrow with a passport check. Nothing else. No swab test. No checking of my 'Fit To Fly' document. Not even a temperature check. It is harder to get into Wagamama's than it is to get into the UK."
Many in the UK would have lost their jobs due to Covid lockdowns and post-pandemic, would be competing for jobs with these 1 million new arrivals, and it is doubtful they were all here to 'Save our NHS'.
Taxpayers money funnelled by the government to charities who seek to thwart the will of the British people
NHPUK members were outside the High Courts in the Strand in September 2022 to show their support for the Rwanda flights as this policy was being challenged in a judicial review brought by PCS (Public Services Union), Care4Calais and Detention Action. Our small number of peaceful protesters were faced with a baying mob of assorted union and charity officials. You might question whether members of the PCS union are aware of the amount of time their officials spend on activities totally unrelated to the welfare of members, indeed we might say in direct opposition to the views of many members. We already know that charities and human-rights lawyers are in cahoots and that much of the income of these lawyers comes from asylum challenges funded by Legal Aid. However, most will not be aware how wealthy many of these charities are, or that they can use this cash to fund legal challenges against the government. Worse still, the government itself, is funnelling taxpayer's cash towards many of these organisations.
Behind the scenes, these dark-money networks of unaccountable groups are lobbying politicians to force through radical policies in direct contradiction to the wishes of the electorate. They wage legal warfare to ensure their agenda is affirmed, while politicians turn a blind eye. It's no exaggeration to say that parts of the charitable sector represent one of the greatest threats to Parliamentary democracy today and are virtually indistinguishable from political lobbying groups.
However, they are subject to nowhere near as much scrutiny. Trusts that enjoy widespread public and governmental support, thanks in large part, to their legacy status and moderate branding, funnel vast amounts of cash towards hardcore activists who actively disrupt the functioning of civil society.
Nowhere is this process more obvious than in our immigration law enforcement.
No deportation planes have taken off to Rwanda due to constant legal challenges in the High Court. The blockage of the Rwanda plan had followed a longer trend of grounding deportation flights with the help of charity cash. The Centre for Policy Studies' latest report 'Stopping the Crossings', referenced the controversial case of the Somali national and gang-rapist Yaqub Ahmed, who stayed in Britain for an additional two years after his Turkish Airways flight was blocked from takeoff in 2018.
In the same year, the infamous 'Stansted 15' blocked another deportation flight. All fifteen activists were members of the 'End Deportations' group, now operating under the rebranded 'Detention Action'. These groups benefit from grants from larger charities, such as the Joseph Rowntree Trust, which was founded in 1905 by Quakers, and the Tolkien Trust, which manages the estate of the beloved fantasy author – again many would not expect these august institutions to be involved in with such anarchist organisations. The charitable rabbit-hole gets even stranger when you consider the direct involvement of the Conservative Government. According to Conservative Way Forward, charities battling the Home Office's plan to relocate asylum seekers to a safe third location have cost the taxpayer £203 million!! The Refugee Council, a group that slammed the Home Secretary Suella Braverman for her 'cruel and unworkable' plans, had no qualms in accepting the £10 million of public funds given to them by the same Conservative government. Smaller groups like Asylum Aid, which had itself launched direct legal challenges against the government, have, as of this year, begun to enjoy direct public funding.
The British state is also directly funding a 'charitable' organisation that is lobbying politicians to liberalise immigration laws – laws that the electorate already view as far too lax.
The Conservative-controlled borough of Kensington and Chelsea runs a 'corporate services grant scheme', which allocates taxpayer funds towards various charitable groups. One such 'community outreach' expenditure, is to Migrants Organise. They highlight on their website, their involvement in launching the campaign for the Fair Immigration Reform Movement (FAIR) charter. The FAIR charter consists of a list of demands for the government, including an independent judicial inquiry into the institutional, structural, and policy failures of the government departments that deal with immigration matters, especially the institutional racism of the Home Office.
A common sense definition of charity – that it is an independent, apolitical organisation – was changed in law in 2006, with amendments to the Charities Act to include the advancement of human rights, conflict resolution or reconciliation, or the promotion of religious or racial harmony or equality and diversity as 'charitable purposes', and, as with most of our ill-conceived legislative reforms, this was under New Labour's watch. So Labour essentially has most of the trades unions and the charitable sector working on furthering their agenda – this agenda is now being adopted by the Conservatives too.
Our laws are now indisputably biassed towards far-left organisations, and unfairly penalise ideologically-aligned groups that have a right-wing programme.
The only difference between Migration Watch and a group like Migrants Organise is that the latter pushes an open-borders agenda that is allowed to be defined as 'promoting racial harmony', while the former is boxed-in as a lobbying organisation for disputing immigration orthodoxy. It's "my human rights campaign, your culture war politics". The charity sector is overwhelmingly wealthy, with an estimated £42 billion market share and the traditionally altruistic and generous British public, need to be disabused of the idea that this pile of cash is earmarked for fluffy kittens.
Why does the government continue to fund these groups that persist in biting the taxpayer hand that feeds them?
Europe's Energy Crisis is Putin's Fault?
We are told that Putin is responsible for our current energy crisis, however this is more to do with the sanctions that Europe and the US imposed on Russia in an effort to destroy their economy. This strategy has backfired spectacularly, with Europe now suffering from the loss of cheap Russian gas which is now heading to countries like China and India, who put their own countries interests first rather than follow the bidding of the US/NATO . While encouraging Europe in their self-harming, the US are now shipping their LNG (Liquefied Natural Gas) across the Atlantic to Europe at a 40% increase in cost, creating a carbon footprint twice that of the shipment of Russian gas. Also, sanctions against Russia have actually had the effect of increasing the demand for fossil fuels as renewable energy sources account for just one third of that required in the production of electricity.
In addition to this, a gross underestimate of Russia's persistence in Ukraine has brought hundreds of thousands of Ukrainians to the UK, to be kept at our expense, along with the tens of thousands of illegal immigrants. The West anticipated a short military confrontation and now we are almost a year in with no end in sight and no push from US/EU/NATO for a peaceful resolution. Now many of those Ukrainians, joyfully welcomed to our shores by our bleeding-heart government, are now joining OUR council home waiting lists? It would seem that there is not a conflict entered into by our government that does not result in further hundreds of thousands of immigrants/refugees to our country.
London ULEZ Extension
Ostensibly being spun as a Green/Clean Air measure – Khan needs funds to plug the hole in TFL finances in order to fund inflated pay/benefits/pensions of TFL employees. The introduction of the extension was supposed to be preceded by a period of consultation – we have yet to see evidence of any such consultation. This is undemocratic in the extreme as it will be the less well-off who have been hanging on to their older diesel cars and can't easily just scrap it to buy a new car, yet there is no compensation being offered.
Of course, even if they could afford a new car, what would they buy? There is a push to introduce all-electric vehicles from 2030, but we have heard anecdotal evidence that these vehicles can sometimes leave their drivers stranded with no power in the middle of nowhere. We have heard of an owner of a brand new all-electric car who was forced to dispose of it after just 8 months due to the unreliability of battery mileage indications – to add insult to injury, he found that his car had depreciated by 30% of battery mileage indications in just 8 months. Plus, there is scant evidence that electric vehicles will reduce pollution levels more than traditional cars, in part because most of the energy for the batteries comes from burning fossil fuels and because the batteries themselves create waste issues.
The Government should step in and at least force postponement of the ULEZ extension until there is an economic upturn, however they care more about Net Zero targets than the plight of their citizens.
Art Fund – BLM/LGBT
I have been forced to cancel my membership of Art Fund, an organisation much like National Trust and English Heritage, which allowed reduced rate admission to members to many galleries and museums.
I had grown weary of the increasing focus on BLM and LGBT issues in their literature/emails. They are now desperate to feature artists of colour, or those with exotic sexual preferences no matter how mediocre their work. And this body has real power to invest in these artists thereby creating a market for their work.
Thus white British artists will be overlooked/neglected unless overtly LGBT+, while Art Fund members, who are probably predominantly white and middle aged like myself, feel alienated.
When cancelling my membership, I made sure that the person I spoke to knew why I was cancelling.