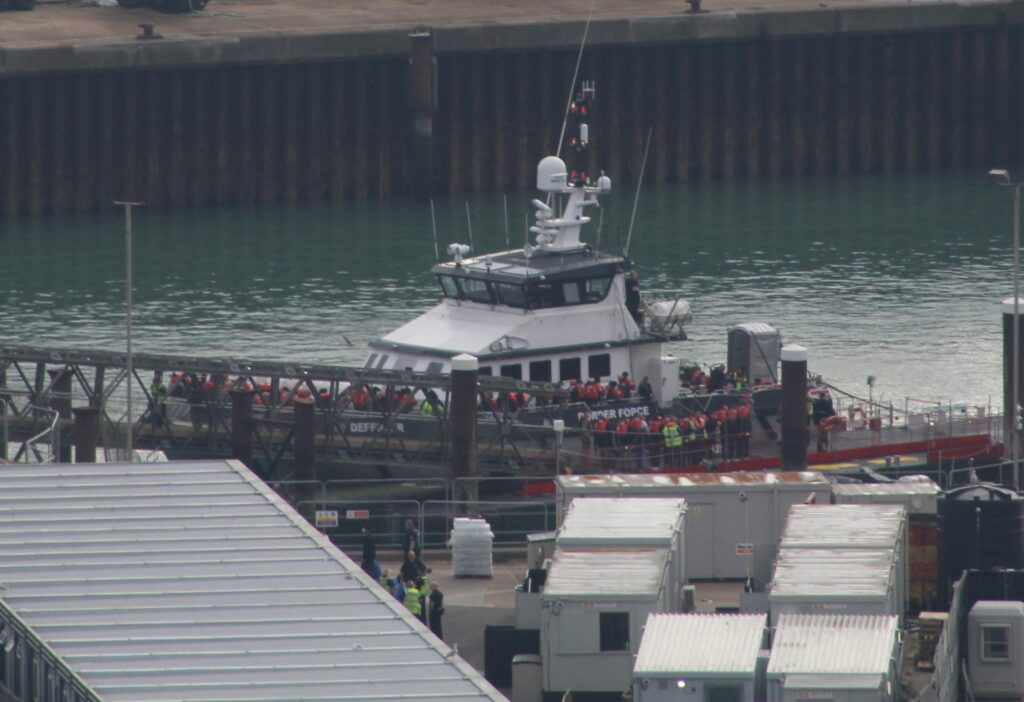 18.01.2023
The Channel crossings continued yesterday with over 100 illegal immigrants arriving.
Yesterday 106 illegal immigrants arrived in the UK by boat according to MOD figures. Two dinghies carrying over 50 people on each were picked up by the Border Force and ferried to Dover.
From Dover, they were loaded onto coaches and driven to the Manston processing facility.
Yesterday afternoon the regional operational centre for surveillance and rescue (CROSS) Gris-Nez identified a dinghy that had got into difficulty off the Pas-de-Calais.
The French authorities reported that they had to 'rescue' 45 illegal immigrants whom were taken on board the French vessel PAM Jeanne Barret. PAM Jeanne Barret then dropped them off at the port of Calais.
So far this year 150 illegal immigrants have arrived in the UK on three boats. All were assisted by the Border Force, Royal Navy, and the Coast Guard.